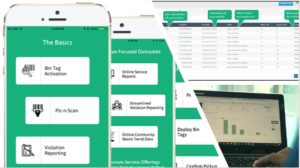 Identifying ways to increase apartment complex revenue can be a daunting task. You need to ensure the services and amenities you offer are lucrative. Besides, you must retain more tenants and maintain a low vacancy rate.
An effective way to boost the demand of your apartment complex and make more money is through valet trash. Such services increase convenience for your tenants by avoiding the need to take their garbage to a designated spot. It also creates a new revenue stream for the property.
Here, we explore how to boost apartment complex returns using valet trash services. We'll also discuss the benefits of using the Trash Scan app for quality assurance to your valet trash service amenity.
How Can Valet Trash Services Increase Income?
Adopting valet trash is ideal for increasing apartment revenue while offering highly marketable amenities. Monetizing these services will allow you to earn extra revenue on top of what you will pay for valet trash services.
The first step to increasing apartment revenue with valet trash is partnering with a Valet Trash service provider. Moreover, get an app like Trash Scan to track waste management services and increase accountability.
After liaising with the right valet trash provider, determine the charge which you will pass on to residents for the service. For example, if the valet trash company charges $1,000 per month for a hundred doors, your breakeven point is $10/door.
To monetize valet trash service, charge an amount higher than the one required by your service provider. In such a case, you may impose an extra $30 on the monthly lease value. This means that you will earn an additional $20 per month for each resident totaling a net profit of $24,000 in a year.
The Benefits of Partnering with Trash Scan App
When looking for ways to boost valet trash efficiency, consider partnering with Trash Scan. This brand leverages technology to improve waste management and make it convenient for property managers.
First, Trash Scan app allows you to determine when porters are on site. You may also sign in to your account to check the exact time they collected garbage.
Another benefit of partnering with Trash Scan is simplifying reporting. Instead of receiving reports and pdf documents for each violation, you can access violation details and images directly from your mobile device. This aspect reduces the risk of errors, simplifies reporting processes and saves you time.
Since the company partners with valet trash providers, valet trash providers are also able to obtain the same level of transparency so that they can rectify service issues before they are brought to your attention.
Key Features of the Trash Scan App
Trash Scan provides an app to increase valet services' transparency for all parties involved . This solution comes with a violations management feature to simplify documenting service observations. With this tool, you can address issues like:
Resident Complaints
Missed pickups
Violation Documentation
The software also lets you liaise with your valet trash company to address such problems and boost tenant retention. Another key feature of the Trash Scan app is a service statistics dashboard. Here, you may find a summary of the services provided, reported violations, and the cases solved.
Increase Apartment Complex Revenue with Trash Scan
Offering valet trash services can help you optimize income generated from apartment complexes. You can also reduce maintenance costs by keeping your properties clean and tidy at all times. At Trash Scan, we provide an all-in-one waste management solution.
With this tool, you can streamline valet trash operations while boosting revenue generation through better tenant experiences. Schedule a demo now for more information about our software.